ABOUT US
MARS is a completely volunteer run, not-for-profit charity organisation dedicated to providing dogs and cats in the region a loving and safe foster home while waiting for adoption.
Mackay Animal Rescue Society Inc. (MARS) is a not-for-profit registered local charity who is committed to improving the wellbeing and quality of life of dogs and cats in the Mackay and surrounding region.
Our aim is to provide animals with the second chance at a long and happy life by taking them into loving and safe foster homes and providing them with the care they need until they find their new home.
Foster animals primarily come into care from owner surrenders as well as from our Last Litter Program. MARS also work with local regional councils and out of area rescues for animals that have found themselves homeless.
MARS was incorporated in January 2011 when it became apparent there was a lack of services for the pets that find themselves without a family to call their own. We have since been a safe haven for the dogs and cats of the Mackay region and will continue to do so for as long as we are needed.
The founder's dream was to establish a shelter to take in animals in need and find them second chance homes. While the plan to establish a shelter is still the aim of the organisation, it will not replace the in-home foster system but provide a short-term facility for pets in urgent need of care until a foster home becomes available.
All our members are volunteers which ensures all fundraising endeavours and community donations are 100 percent directed to the health and welfare of the animals in our care.
All foster animals in care are health checked, microchipped, vaccinated up to date, wormed and flea/tick treated as well as desexed. This ensures that all MARS fosters are healthy and ready for adoption.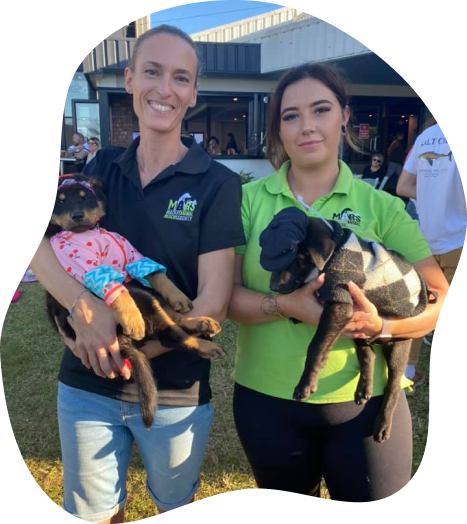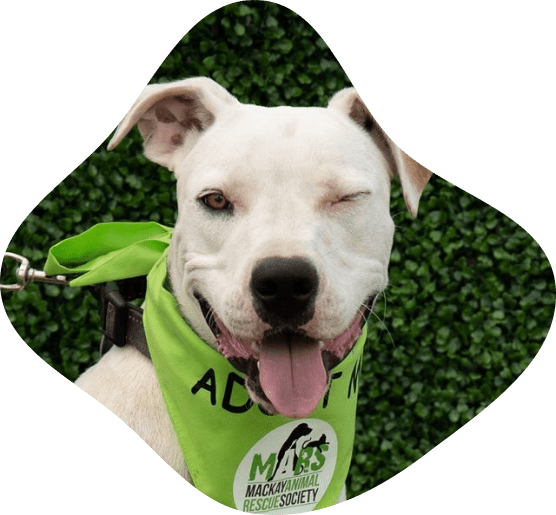 Find the perfect addition to your family by adopting from MARS. When you adopt a rescue pet from MARS you know that you have saved the life of an animal who will love you unconditionally. All necessary vet work is provided so you can know that your new companion will be healthy and happy.
View all the animals that are waiting for adoption Adopt a Cat, Adopt a Dog and if you would like to know more about a particular pet, please contact the carer direct on the number provided on each profile to arrange a time to meet the animal. You are under no obligation to adopt after a viewing so please feel free to meet as many foster pets as you need to find the right fit for you.
When you have had a meet with the pet that you would like to add to your family, you will be required to complete an application questionnaire that will be forwarded to the relevant coordinator for adoption assessment.
On approval of your application, you will then be emailed all relevant information to begin the adoption process. Once all steps have been completed the coordinator confirms with the foster carer that the animal is now ready to leave MARS care.
Our adoption fees are inclusive of vaccinations up to date of adoption, microchipping, desexing, worming and health check.
| | | |
| --- | --- | --- |
| Cats | Males: $195 | Females: $210 |
| Dogs | Males: $390 | Females: $450 |
Please note council registration cost and microchip transfer fee are in addition to the adoption fee and are paid directly to Mackay Regional Council and HOMESAFEID respectively.
Questions? If you have any questions about the process of adopting an animal with MARS
contact us to learn more – your new best friend could be waiting.
Your new best friend is only a click away.